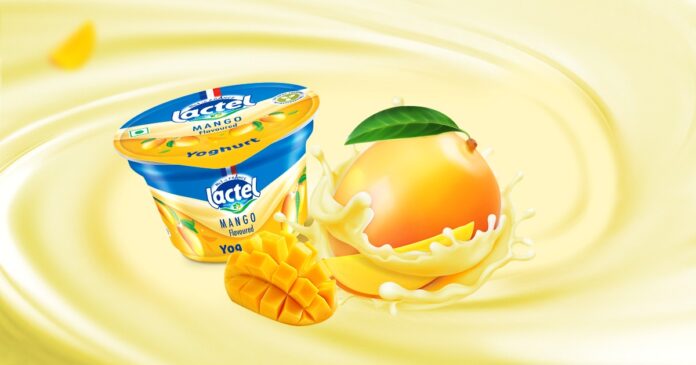 In case you are not sure about how to make mango flavoured yoghurt, here is all you need to know
Many people love consuming yoghurt. It has many health benefits and tastes amazing. You can add it to your daily diet as well. There are many different flavours of yoghurt available. Mango flavoured yoghurt is one of the most popular options. If you want to eat mango flavoured yoghurt, you should consider making it at home instead of buying it from stores. This is because homemade mango flavoured yoghurt is healthier. You do not always require an ice cream maker for that.
Homemade mango flavoured yoghurt can be as tasty as store-bought yoghurt if you can prepare it properly. You can either serve the yoghurt as a creamy and very refreshing soft serve or let it freeze. Both variants are easy to make and will not take a lot of time.
In case you are not sure about how to make mango flavoured yoghurt, here is all you need to know:
Ingredients :
As mentioned earlier, making mango flavoured yoghurt at home is easy. You will only require a few simple ingredients. Just make sure that they are of good quality. Here are they:
Fresh mango :

One of the main ingredients is mango. It is always recommended to choose ripe mangoes. Frozen mangoes can be used as well.

Plain Greek yogurt :

It is always advised to choose whole-milk yogurt for this recipe. It makes the dish taste better. Also, you should always use Greek yogurt.

Sweetener :

The most popular sweetener used for it is sugar. However, you can use honey for this if you want to avoid consuming sugar. It is a great option.

Vanilla extract :

Pure vanilla extract is recommended to add flavour to the mango flavoured yoghurt.
Steps to make mango flavoured yoghurt :
Here are the steps you need to follow to make delicious mango flavoured yoghurt at home for your kids :
The first step is to process the mangoes. Cut the mango into small slices and blend them in a processor until it becomes completely smooth. In case you are using frozen mangoes, you will have to hold the processor firmly. Or, you can just microwave it.
Open the processor, add the yogurt, sweetener, and vanilla, and blend them together. You need to blend them until the mixture becomes completely smooth and appears creamy.
Pour the mixture into a pan and put the pan in the refrigerator after covering it. You must freeze it for 45 minutes.
Then, open the cover, stir it once, and allow it to freeze again. This must be repeated every 30 minutes for 2 hours. Your mango flavoured yoghurt will be ready.
The process is easy, but everyone might not have time to make it at home. In such cases, always buy mango flavoured yoghurt from renowned brands like Lactel. We sell healthy mango flavoured yoghurt at very reasonable rates.