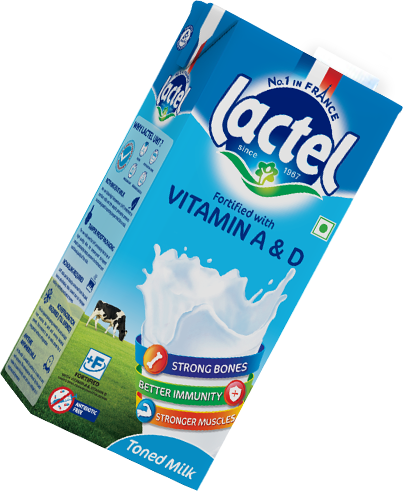 Procedure
1. Cook pasta: bring a large pot of salted water to a boil, boil pasta to al dente according to package instructions. Drain pasta and reserve 1/2 cup pasta water.
2. Make a roux: while pasta is cooking, in a large saucepan (4 quart) or medium pot melt butter over medium heat then add flour, cook 1 minute whisking constantly.
3. Make the mac and cheese sauce: While whisking slowly pour in Lactel UHT Milk, add in mustard and garlic powder. Increase heat slightly, then bring mixture to a low boil whisking constantly.
4. Melt in cream cheese: Reduce heat to low add in cream cheese and whisk until melted.
5. Melt in cheddar: Remove saucepan from heat add in the shredded cheeses half at a time, and whisk to melt. Returning pan to warm heat as needed to melt fully.
6. Season sauce with salt to taste.