REASONS TO CHOOSE
Lactel UHT MILK
Strong bones.
Better immunity.
Stronger muscles.
Easy to carry and consume.
Offers immunity with strong bones and muscles.
Tamper-proof packaging with shelf life of 180 days.
Nutritional quality & great taste.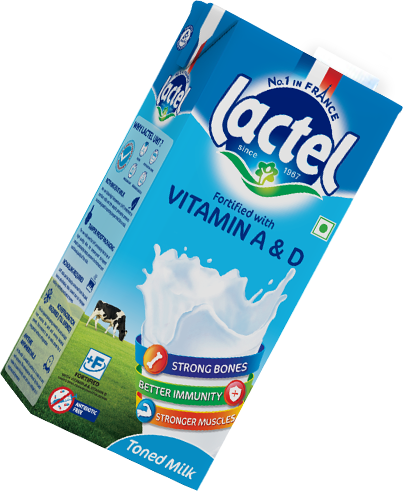 1L UHT Tetrabrick
ANYTIME, ANYWHERE MILK
Ultra-Heat Temperature sterilized nutrient-rich milk with Calcium and Vitamin A & D.
Tamper-proof six-layered aseptic packaging that preserves freshness and nutrition.
Convenient choice of milk that can be directly consumed without the need of boiling.
Allows easy storage without refrigeration for a long time by preventing bacterial growth.
TIPS to store lactel UHT MILK
UHT milk can be stored in room temperature. Do not store it in deep freezers or ice cream freezers.
Keep the packages away from direct sunlight and do not keep the pack that is puffed or leaking.